About Us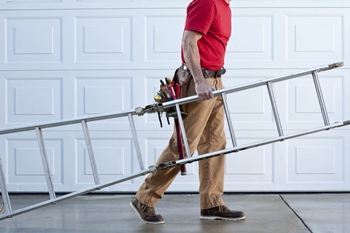 At Handy Does It we want to offer you the most experienced handymen local to your area at the best pricing that homeowners can get. We accomplish this by gathering licensed, trained technicians and professional contractors together and under one blanket roof. Only qualified, experienced techs need apply to our ever-growing company. We can then inform those local to your area of any problems in your household and get the closest pro out to you as soon as possible. The entire process can begin with just a simple phone call, so call in today and get a free quote.
The whole thing got started when a few "jack of all trades" types got together in the early half of the century. While the market was new, there was no shortage of work for some handymen who knew what they were doing, even if they weren't the top professionals in their respective fields. But any electrical, carpentry, or repair work you needed around the home, and you could call the earliest incarnation of Handy Does It to send out the old rusty truck and have a go at it. There wasn't much back then that couldn't be serviced. And today, just like then, it only takes one phone call for service.
Today the employees here at Handy Does It have a large selection of different crafts, trades, and skills to suit your various home improvement needs. Our staff has the experience and tools to offer quality service on any household work necessary. It doesn't matter if the job is big or small, our experienced handymen can handle it all. Should your home require chimney sweeping, garage door repair, caulking, cabinet door refacing, gutter cleaning, installing driveway gates, grease trap maintenance, or even air duct cleaning, these trained professionals can handle it all.

CALL TODAY