Garage Door Repair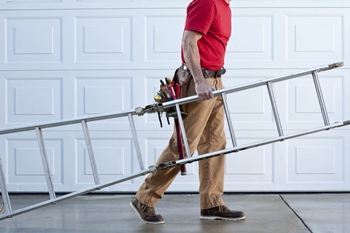 There are some common fixes that you can consider for your garage door from time to time. However, there comes a time when the DIY technique does not yield any better results. This is when you look for an expert from Handy Does It to help you out. For sure, you will never come across any garage door repair contractors that can offer you the kind of professional services that you will get from this team. Having been in the industry for quite a number of years, there are very few things that they are unable to handle for you, hence the reason why most people trust them with their repair needs.
There are some important things that you will always need to look into when you are in need of a professional who can handle garage door repair in your local area. One of the most important things that clients tend to worry about from time to time is the cost of getting these services. When you discuss your project with the experts at Handy Does It, they will go a long way in helping you figure out an easier way to get this work done. From their experience, there are better ways for them to carry out the repair services, while at the same time, they are also able to do the work for you much faster. If you can look into some of these factors, you will be in a really good position to get help from one of the most proficient teams you will ever come across.
CALL TODAY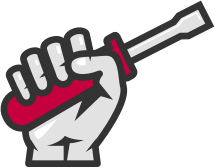 The first thing that matters a lot when it comes to garage door repair services from Handy Does It is the extent of the damage that has happened to your garage door. The more extensive the damage, the more expensive it might be to repair the garage door. In fact, there are some situations where a better alternative instead of attempting repairs would be to replace the garage door. The reason for this cost paradigm is because the wider the extent of the damage, the more challenging it will be to repair, and more effort will be required to make things work well for you in the long run. If there are only minor concerns like dents or worn out parts, these can actually get fixed in a very short time and will not cost you much in the process.
The style and design of your door are some of the other factors that you are supposed to look into in the event that you are looking to make prior plans for the cost of garage door repair from Handy Does It. In the event that your door is one of the simple mechanism garage doors, repairs will not cost you much because it will be very easy to get the door fixed. For someone whose garage door is one of the old ones, however, the fact that getting spares might be a huge challenge is in itself a big problem which might significantly affect the costs.