Chimney Sweeping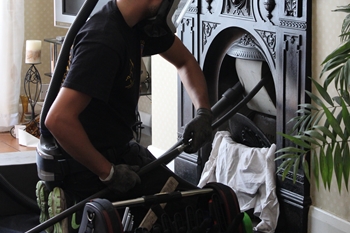 When was the last time you had a chimney sweep sent out to your home? In all honesty, most people cannot even remember. This eventually proves to a big problem, because when it takes long between one chimney sweep and the next, it eventually becomes a big problem for your household. The main reason for this lies in the fact that you might be unable to have the chimney operating the way it should. You will end up with a lot of smoke in the house when you really should not have that at all. If you want to make sure you do not go through this, get in touch with Handy Does It for professional chimney cleaning services.
But why should you look for professional chimney cleaning? More so, why consider these services from Handy Does It and not from any other company? These are valid questions, the answers to which you will come to appreciate and understand when you are making a step in the right direction. To begin with, there is only one way for you to get great results with the work you are doing, and that means that you will definitely need to get an expert assisting you on this job. Of course, there are many people out there today who can make your work a lot easier when you are looking for someone who can clean your chimneys. However, finding the best of them all is another story altogether. You have to be very careful when you are looking for an expert to assist you so that you do not fall into a trap set by scammers as a lot of homeowners have in the past.
CALL TODAY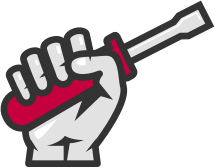 A professional company that offers you chimney sweep services is one that has been in the industry for many years. This is something that you will also come to notice when working with the experts from Handy Does It. The number of years a company has been in the industry really matters a lot because it shows you just how much people trust them and the work that they do. There are a lot of people who have in the recent past struggled with this, but you do not have to go through the same. Always work with a company that has offered the best chimney sweeping services to clients for many years, and you will most certainly look forward to nothing but the greatest results from their team.
Ever thought about asking someone about the benefits of working with Handy Does It when they needed chimney sweep services? Well, you can do that, and you can be sure you will love the answers you get. It is not difficult to find people full of praise for a company that delivers amazing results, and that is one of the main reasons why Handy Does It has been in the market for so many years. You, therefore, need to stop struggling when looking for useful information on chimney cleaning but instead, let the experts handle the job for you.