Gutter Cleaning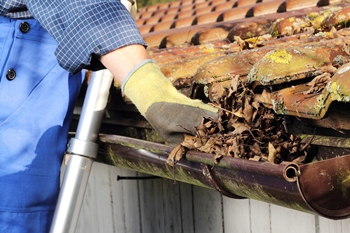 How often have you ever taken the time to consider gutter cleaning for your home? It is interesting how so many people barely even give their gutters their time. Most people do not even know the important role that gutters play in their homes. This has in the past proven to be a challenge, given that gutters are an important part of the roofing system that should not be taken for granted at all. Other than steering water into your catchment area from the rain, did you know how important gutters are to your walls or your foundation? Well, when you interact with the contractors from Handy Does It, you will know how important they really are, hence the need to keep them clean.
Granted, most people are unable to clean the gutters on their own. Because of this reason, it is often wise to look for an expert company to assist you with that. There are some experienced contractors at Handy Does It that you can work with who will do a really good job at this for you. Since they have been in the industry for many years, they probably know all the inside tricks of professional gutter cleaning, and more importantly, they also know how to maintain the gutters for you. Therefore, when you get their company to send a team of cleaners over, you are not just getting cleaning services, you are also looking forward to getting professional tips on how to keep your gutters clean and safe. This will eventually see them lasting and serving you longer than they would have if you never had an expert assisting you.
CALL TODAY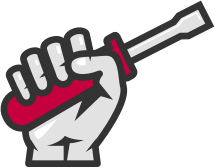 What about the cost of hiring a professional from Handy Does It for gutter cleaning in your area? There has always been a misconception that hiring an expert is an expensive experience altogether. However, those are just fallacies that have unfortunately been able to spread over the years. In the event that you want to get nothing but the best experience when you are looking for the best repair and cleaning services for your gutters, there is no better way to go about it than to look for an expert. To be precise, you will be in the best position to enjoy the best of a professional repair team that will do the best cleaning job on your gutters.
Why should I overlook all the other providers and insist on working with the contractors from Handy Does It? Well, take a look at their reviews online and you will understand why this is the best alternative for you in the event that you are looking for professional gutter cleaning services. Other than the reviews, you can even ask around for referrals and you will notice that a lot of people that you know actually have worked with them in the past, and their experiences with this team were nothing short of amazing. Do not take any chances. Let Handy Does It experts assist you in taking good care of your gutters and your roof.