Duct Cleaning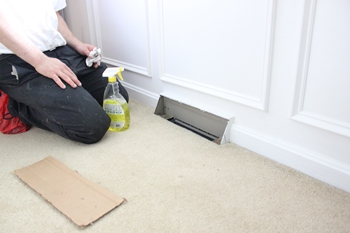 How often do you get your ducts cleaned? Interestingly, most people cannot even remember the last time they had duct cleaning service. This is a sordid state of affairs and it would be wise for you to look into ways of making sure that you can at least remedy the situation. When it comes to the need for duct cleaning, it is important for you to make sure that you get an expert from Handy Does It so that you have a really good chance of getting nothing but the best results. You will also be able to make sure your house stays safe.
There are a lot of benefits that you stand to enjoy as a household when you get professional duct cleaning in your location. You can look to have great work done by the experts at Handy Does It. Indoor air pollution has become worse and is in fact considered the 4th greatest environmental challenge that we have to deal with. There are a lot of contaminants in the air, contaminants that are often drawn into our heating and cooling systems at home. As these contaminants keep building up, they will end up being drawn into the air ducts and this would be a huge problem for you. It becomes a problem because you end up breathing contaminated air.
CALL TODAY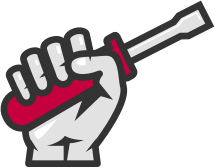 The problem with indoor contaminants is the fact that there are many things that could be trapped inside. You can imagine all the stuff that passes through your house. This includes things like chemicals, household mold, tobacco smoke, dust mites, airborne allergens, carbon monoxide, animal dander, and all sorts of bacteria. All these are contaminants that will stay in circulation throughout your office, and soon after that, you will end up having a difficult time being comfortable in the house. Everyone might end up getting uncomfortable, getting allergic reactions, falling sick or worse. These are, however, things that you can avoid when you get professional duct cleaning from Handy Does It. You will never come across a company more dedicated to keeping your home safe than they can.
When you get an expert to handle your exactduct cleaning needs from Handy Does It, you will never have to worry about dusting at all. There are a lot of problems that you encounter at home with dust that you can actually avoid when you have an expert cleaning your ducts. You will actually end up reducing the amount of dusting that you have to do from time to time. This is because Handy Does It experts will have actually removed dust from the places where dust tends to travel or hide most, your air ducts. Other than that, there is no better way for you to improve the quality of indoor air than making sure that the systems that run in the house are clean and free of dust. With regular cleaning and maintenance, you will never have to worry about these problems.