Grease Trap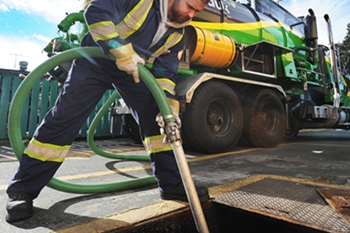 Your kitchen is supposed to have a fully functional grease trap installed in order to make sure that you never have problems with the drainage system. It is interesting that many people do not really know the need and importance of a grease trap. This is something that you should never have to think twice about because, in the long run, it is all about helping you save on costs. When you have a good grease trap installed in your home by the experts at Handy Does It, there is very little that you will ever have to worry about when it comes to your drainage system.
Just in case you have never really given some thought to the prospect of getting your grease trap serviced, it is important that you discuss this with an expert from Handy Does It. If you do not have one installed yet, make sure you talk to them about it. It is not just about having this system installed, but primarily about keeping it in good working condition so that it can serve your needs accordingly. When you are washing items in the kitchen that have had a lot of grease on them, this grease eventually ends up seeping into the drainage system. This could be anything from the dinner plates to the cooking pots that were used in the preparation of the meal you just had. The problem here is that grease naturally solidifies when it is exposed to conditions below room temperature. Soon, they will solidify in the drainage system and before long, this will end up forming a solid mass of frozen grease. When this forms, it can easily trap small particles and as the size of the solid grease grows, it becomes even harder to pass water through the drainage. Eventually, your drainage will be blocked, and you will have to spend a lot on unclogging the drainage, something that you could have easily avoided by having a grease trap installed.
CALL TODAY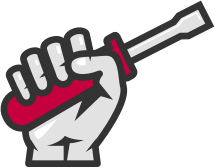 You can, however, avoid all this when you get the experts from Handy Does It install a grease trap in your kitchen. The purpose of having this installed is to ensure that grease does not pass through your kitchen drainage into the drainage system. Eventually, this will be a very good way to prevent the blockage of your drainage system, which basically means you will not need to keep spending a lot on drainage clearing services.
Installing the grease trap for your home is just the first step. What is even more important is for you to consider getting professional cleaning services for it. The grease trap would be useless if it is always filled with grease, which means that it cannot work properly. As a responsible homeowner, therefore, you will need to make sure that you hire a professional from Handy Does It who can assist you with the installation of a grease trap, and at the same time, also help you with cleaning and maintenance for it.