Caulking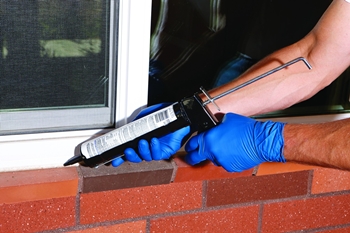 There is a really good reason why you need to make sure you constantly check the caulking in parts of your house. This is important so that you can rest assured the caulking will remain in good condition. It is important that you do this, given the benefits that you stand to gain when you have the caulking job in your home done properly. A lot of people barely know this, but you are in a better position to benefit from this when you have an expert from Handy Does It assisting you with the job. What are some of the benefits of caulking?
One thing that you will definitely look forward to when the caulking is done properly in your home is the fact that it helps you create a watertight seal. There are certain fixtures and joints at home that can be protected with proper caulking. This makes it easier to prevent water from seeping into these fixtures. This can be water from showers or even faucets or any other source of water. When water seeps into some of the crevices and cracks in your home, it will eventually become quite a bother because you have to spend a lot in order to ensure that you can remedy the situation. The safest bet for you would be to find an expert from Handy Does It to assist with this. This is also one of the reasons why you will notice most contractors caulk around the faucets. This is to keep the water from getting between the countertops and the faucets, where if this would not have been done, the water would cause a lot of damage to the counter, the cabinet, and the sink underneath.
CALL TODAY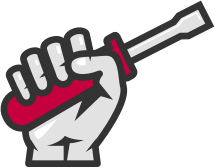 There is also the energy cost consideration that you need to look into when you are planning for professional caulking in your home. If you are not aware, you might actually benefit a great deal from interacting with the contractors from Handy Does It. They often have a lot of useful information that will make your work easier, and make the explanations much easier too. Given their experience in the industry, you can be sure that they will answer all your questions diligently. There are so many spots within the house where caulking can prevent the loss of hot or cold air to the outside environment, or even prevent draft. To prevent energy loss, it is important to caulk some of these areas so that you do not have unnecessary loss of heat or cold, which would make you spend so much on energy to keep the house comfortable.
When it comes to caulking in your house, there is also the fact that you can use this as a good way to protect yourself from outside elements. You can caulk to prevent air leakages, to provide protection to everyone in the house so that you do not have outside elements creeping into the house etc. Once you can do this, you will end up living a really comfortable lifestyle, thanks to the work of the experts from Handy Does It.